Senior coverage verification request
Senior's please complete the coverage verification form below. Once the coverage is verified a member from our team will contact you as soon as possible. RenewActive participants you will need to provide your A#. Silver Sneakers you will need to provide your 2300#. If you do not have this information, please contact your agent before completing the form below. We can not verify coverage without this information.
Summer Class Schedule June- September
Classic - Monday & Thursday 9 & 10:15 am
Circuit Wednesday & Friday 9am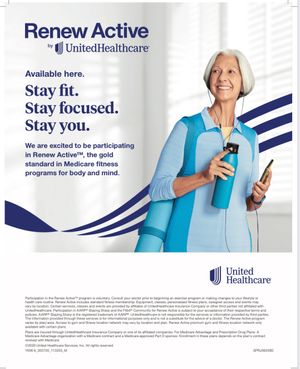 Renew Active Program
Renew Active™ can help you stay fit, stay focused and stay you. Plus, you can get membership at RSF at no additional cost. Learn more at UHCRenewActive.com.